FMBCH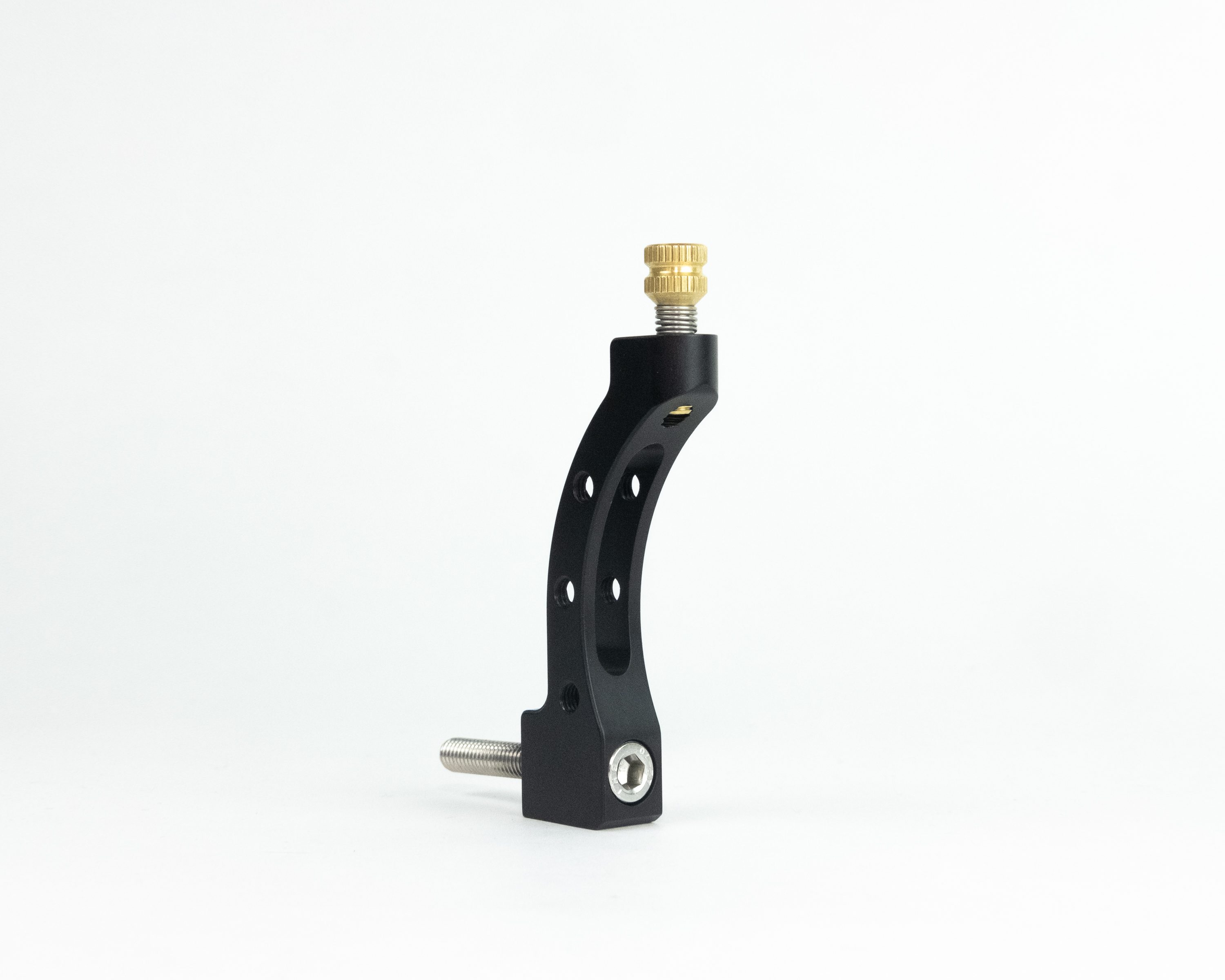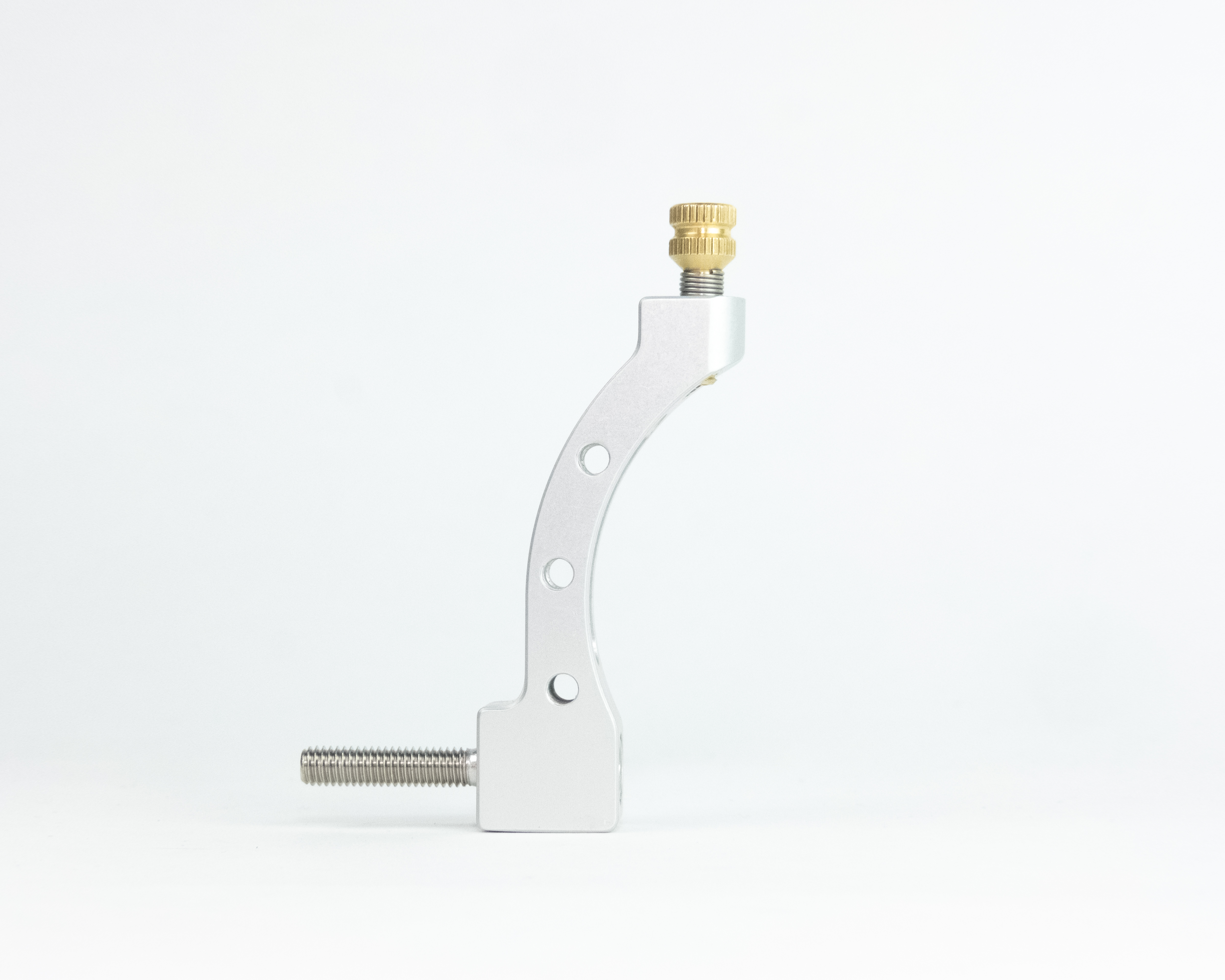 I've been dissatisfied with the commonly available fork mounted cable hangers, so I designed my own.
It has enough height to properly set up wide profile cantis, which are my personal preference. For those with a long distance from the headset to the cable carrier, this offers a more rigid hanger solution, while for those with very short headtubes this may simplify cable routing that would otherwise need a tight turn. For everyone, it minimizes cable rub when you use a front bag.
It has some drilled and tapped speed holes for
the look
, as well as a slot for lightness. CNC'd by me in Portland, Oregon.
Material: 6061-T6 aluminum
Weight: 23g (28g with brass adjuster)
Finish: anodized (black, silver, or gold),
Logo lasered on underside.
Includes a brass adjuster + stainless spring + 3 M6 bolts (40, 50, and 60mm) + M6 nylok nut. Some applications may require a recessed nut - I have some
available here
, but you should also be able to find them deep in a drawer or at your LBS.
Only 6 more lasere'd tins! If you definitely want one leave a note at checkout.
installation guide:
︎